About NYDAC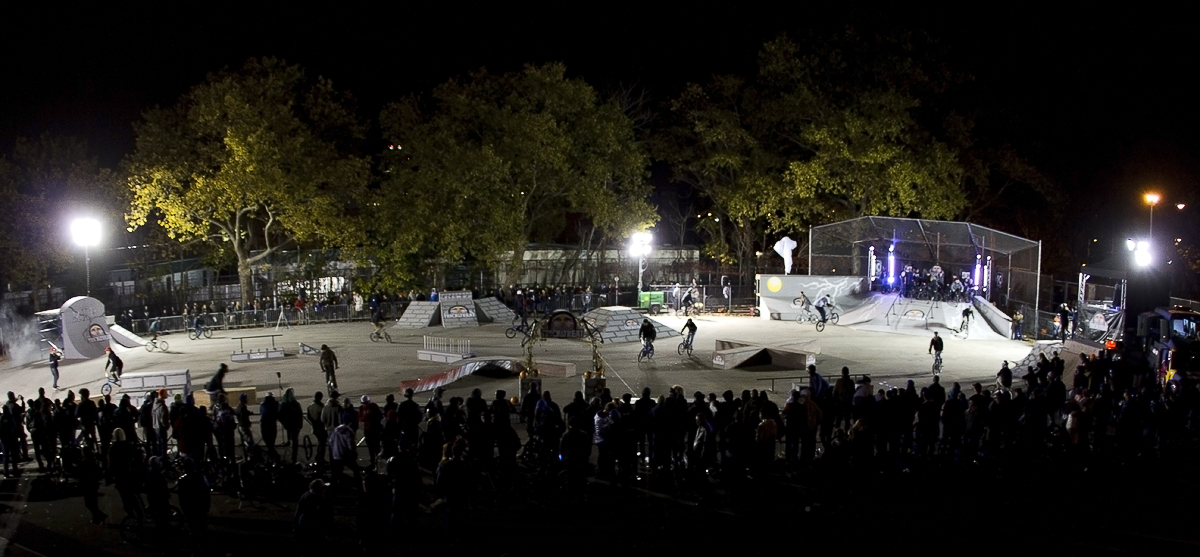 New York Design And Construction was started by Ed Pollio in 2006. Previous to starting NYDAC, he worked in large commercial construction jobs such as the AOL/Time Warner building.
While jobs like this are where much of Ed's formal experience comes from, it really began with ramp building. As a life-long BMX bike rider, Ed always had a passion to build ramps and skateparks. Through this passion he learned the importance of being creative, finding solutions to problems in his work, and to simply care about the work being done.
Building has always been a passion of Ed's and the rest of the NYDAC team is no different. This background has instilled in the company the idea that no job is worth doing if you are not going to do it right.
Team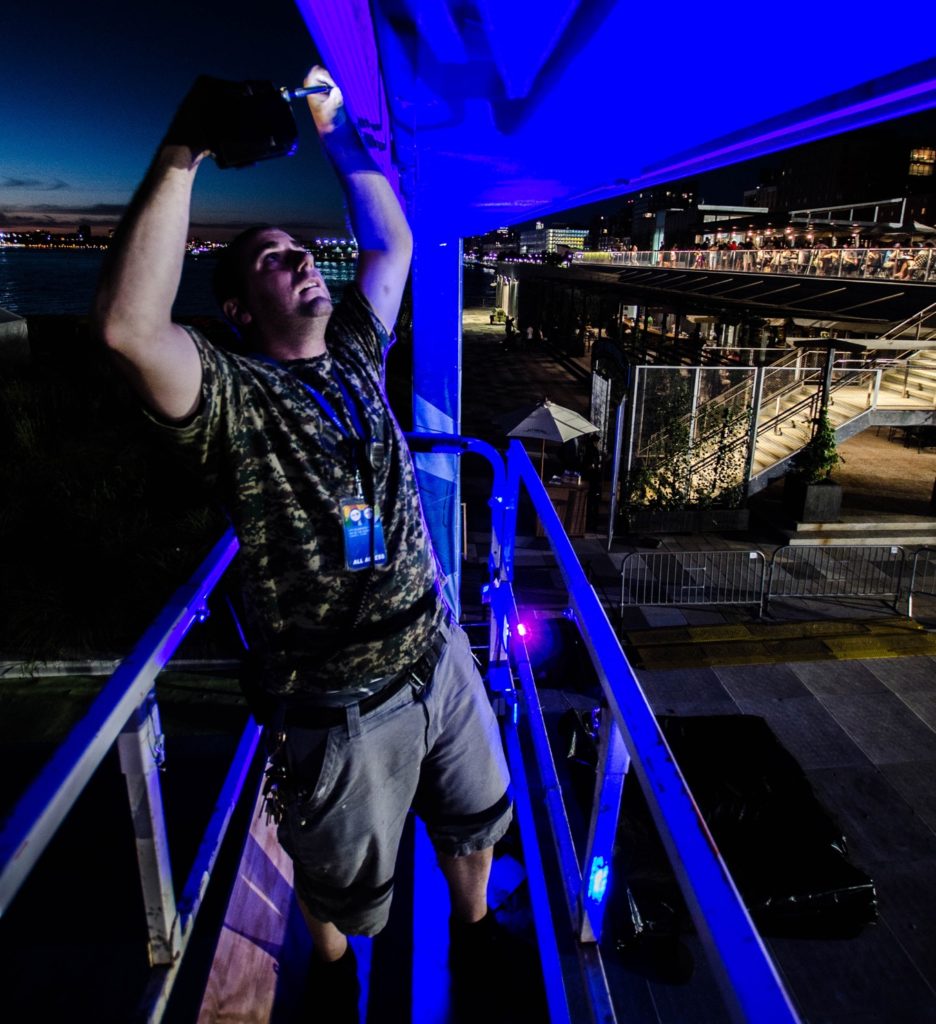 Ed Pollio
Ed founded NYDAC in 2007 when he was approached to build a BMX park for Red Bull in Brooklyn, NY and he hasn't looked back since. Over the years Ed's strong work ethic has set the standard for the rest of our team, and ultimately has been the leading factor in NYDAC's success.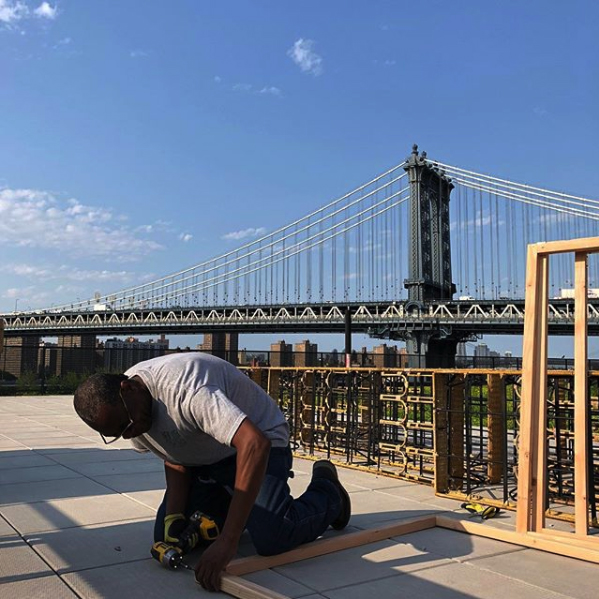 Ray Robinson
Ray is known as "the artist" of the group. He can take a few pieces of wood and turn it into a masterpiece. Ray began woodworking at home in Jamaica before coming to the US and meeting Ed. Since NYDAC's beginning, Ray has always been our #1 finish carpenter.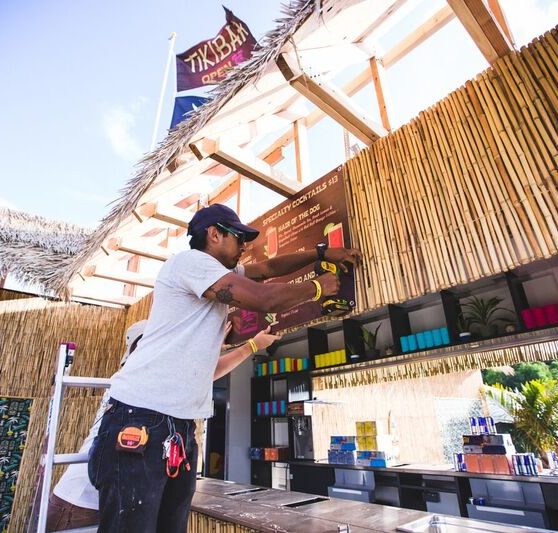 Rodney Rocha
It seems like whenever theres a project that has an element beyond most of our capabilities, Rodney will step up and say "I got this." Having dabbled in everything from carpentry, to welding, to auto repair, it seems like there isn't much Rodney can't do.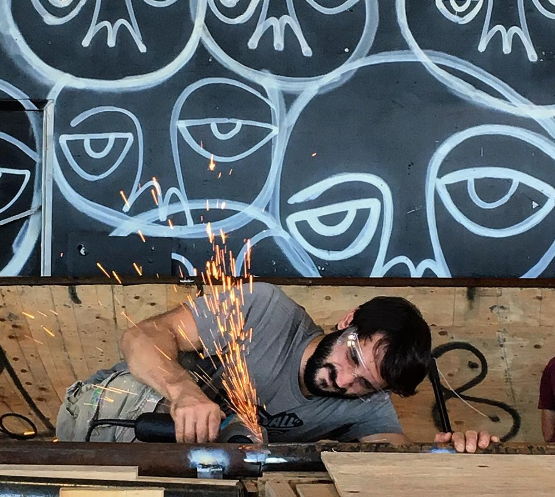 Lucas Rusinak
When he's not out enjoying a concert on his free time, Lucas is probably working on locking down that next music festival gig for the team. While marketing/new business is his focus, that doesn't mean you won't see Lucas on a festival site building a brand activation (because he would NEVER miss a good show.)
Jose Puchalt
Jose is the newest member to the NYDAC team. Jose has traveled all over the world and coming from the chimney and fireplace industry, he's no stranger to hard work.
Cameron Robins
Cameron is the youngest member of the NYDAC crew. Before hitting 20 years old Cam has probably been more places with NYDAC than most adults have been in their lifetime. He may be young, but don't let his age fool you; Cam means business.
Romario Coley
Having recently come here from Jamaica, Romario is no stranger to traveling. As soon as he started with NYDAC, Romario hit the ground running. You can find him on the road with the rest of the crew acting as our traveling electrician.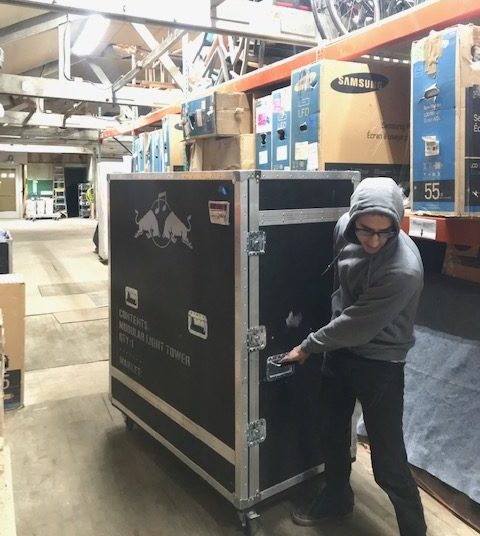 Mike Osso
Osso is NYDAC's warehouse manager. With our main warehouse in New Jersey, Mike holds down the fort and makes sure all of our client's assets are safe, secure, and ready to be pulled for the next event.